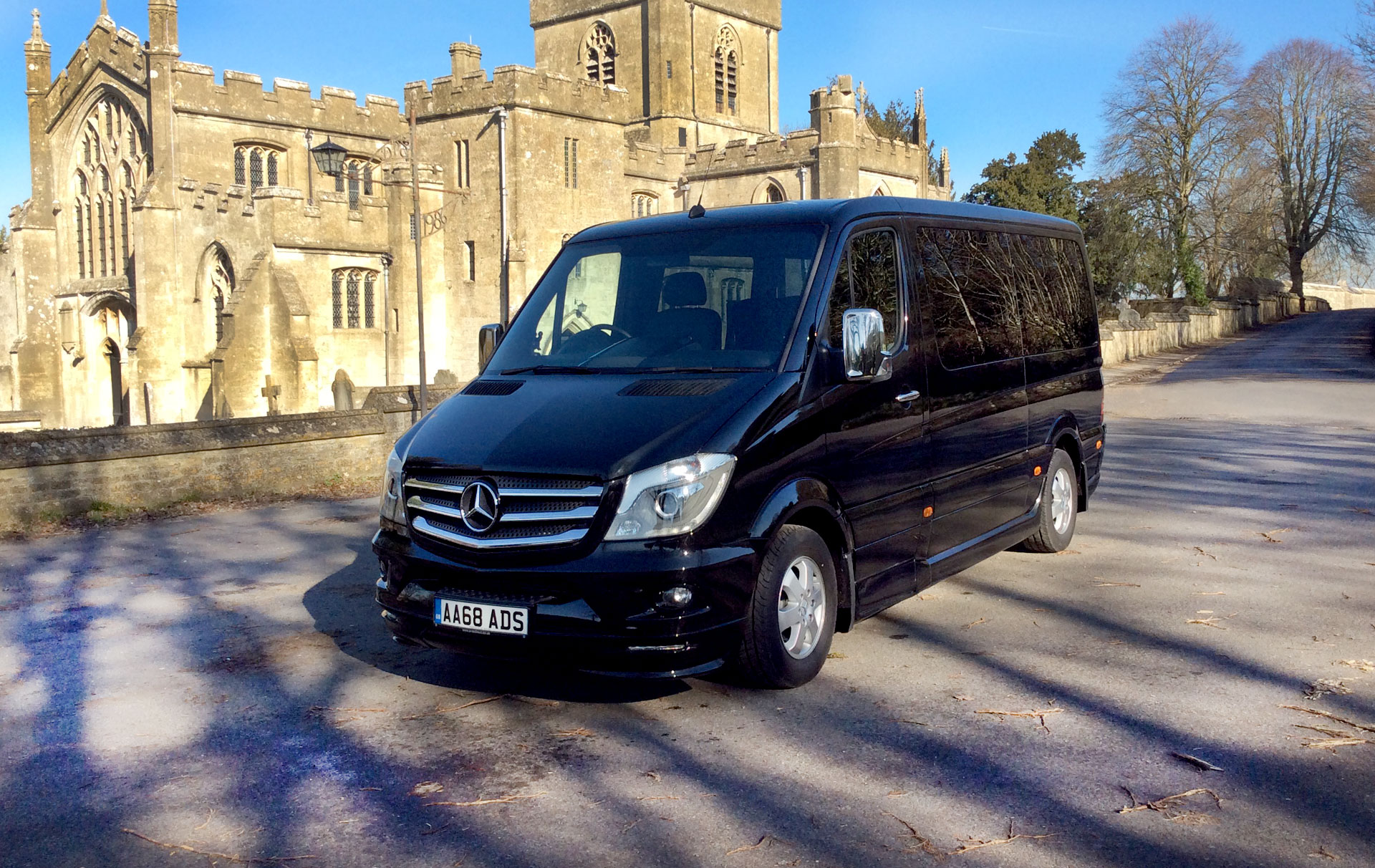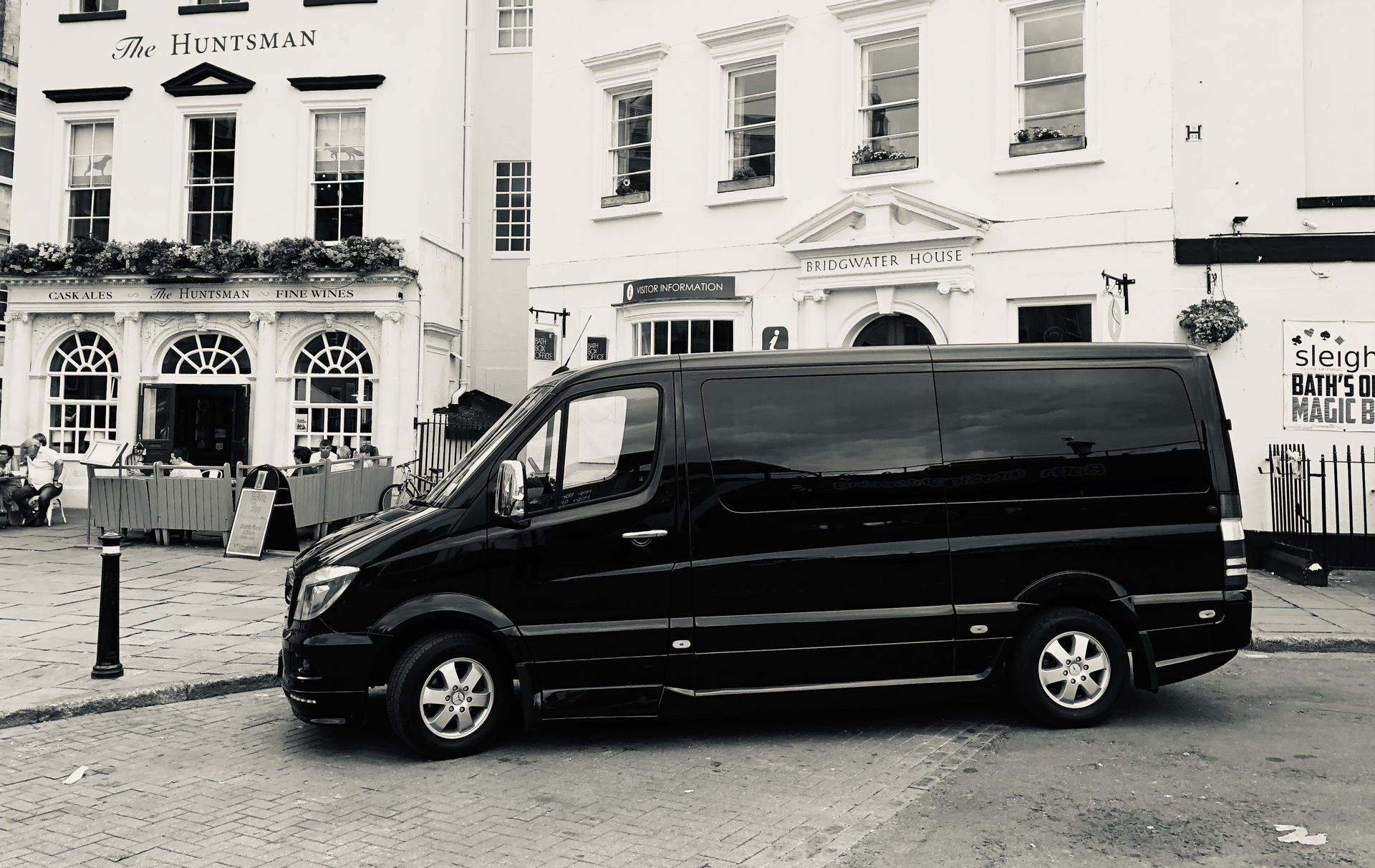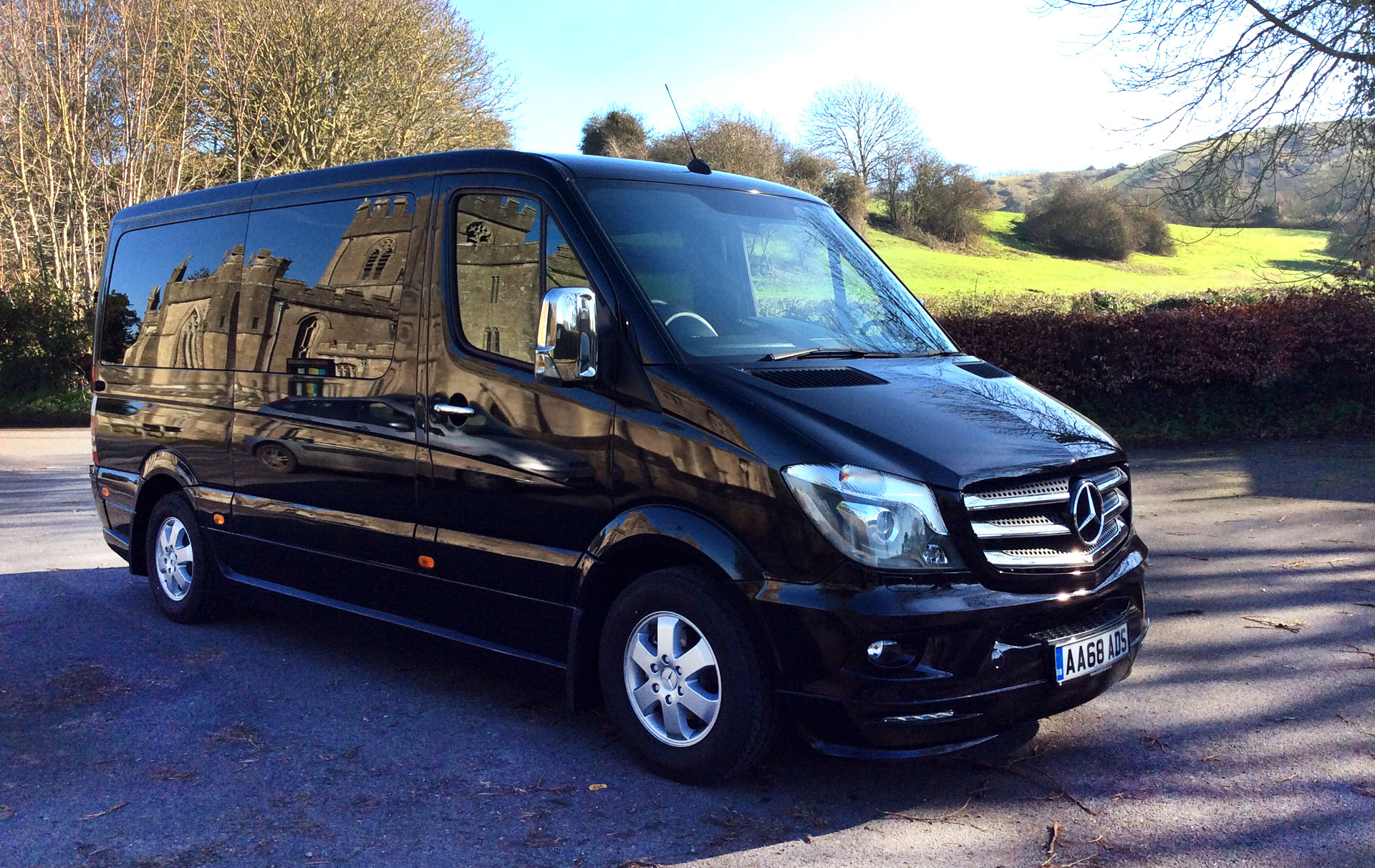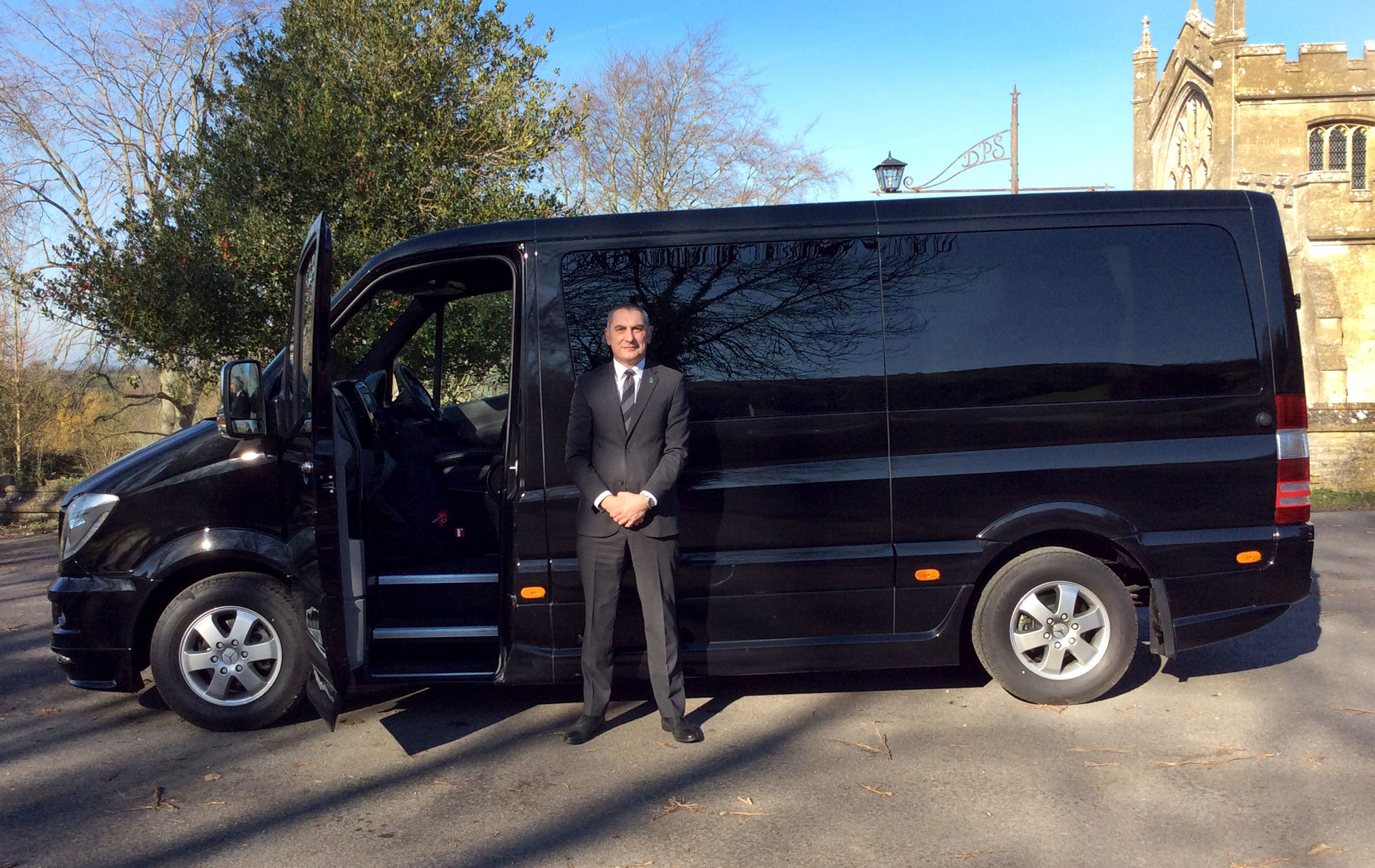 ...
Mini Coach - ADS Chauffeur Services
Introducing our luxury, chauffeur driven, 8-passenger seat Mercedes EVM mini coach. The ultimate in small group transportation, this stunning mini coach is available for corporate travel, airport/seaport transfers, sporting and social occasions, wedding guest transport and tours.
Fully licensed by Wiltshire Council, our 8 seater mini coach, with experienced and knowledgable chauffeur, is the way to genuinely arrive at any location or event in style!

8 seater Mini-Coach Specifications

Mercedes EVM Sprinter luxury mini coach
8 high-backed and reclinable seats.
Privacy class and low entry front steps.
Ample luggage capacity.
Free Wi-Fi
Unique vehicle for small group luxury travel.
Ken Dubberley 20/9/36-13/2/19
'This vehicle is dedicated to my Dad, a man whose high standards and pride in everything he did will always be something we strive to emulate'.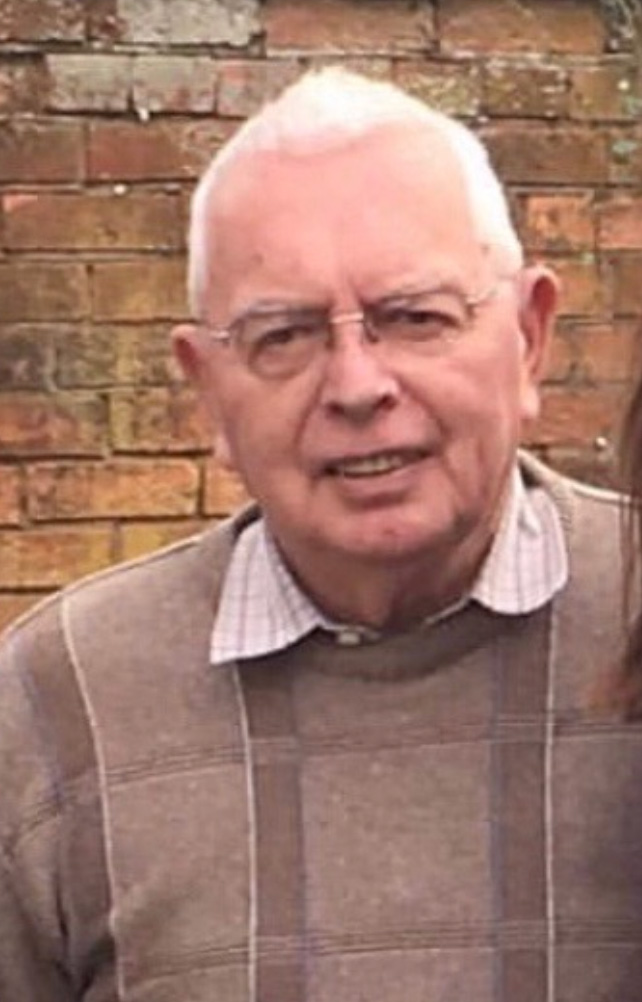 Ample Luggage Capacity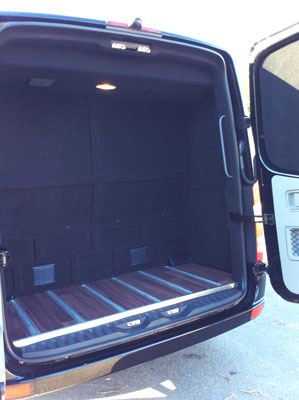 Low entry front steps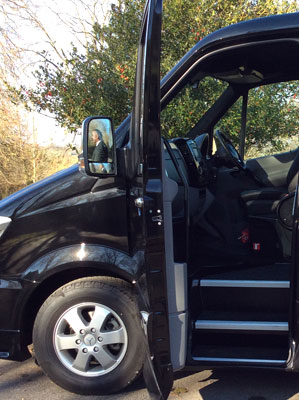 Luxury Travel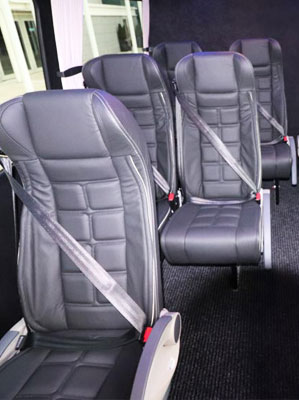 Tel: 01380 816892 | Email: enquiries@adschauffeurservices.co.uk
30 Victoria Park, Great Cheverell, Devizes, Wiltshire, SN10 5TS